Crowmarsh Jazz
Saturday 11 December: Fleur Stevenson and Art Themen - Christmas Special
Saturday 12 March 2022: Moscow Drug Club
Saturday 11 June 2022: Liane Carroll
Audience feedback
Fleur Stevenson Christmas Special
December 2020
"Great show! Wonderful musicians and the fabulous Fleur. Well done for making Crowmarsh Village Hall look warm and cosy. What a delight to have live music again."
"Totally totally wonderful. Top class band and Fleur is stunning! The real deal. Thank you!"
"WE LOVED IT!" Emma and Andrew
"Lovely evening. So glad we came."
"Fleur thank you. Just fab!"
"Great stuff. V. cultured music and performance. 10/10" Flash
"Wonderful guys! What a treat. Loved it. Please do it again!"
"Excellent!"
"Fantastic - really enjoyed the evening - as always."
"A truly great night. Especially loved the arrangements.  Great songs, musos, fantastic coefficient of swing numbers thank you." C.H.
"Just brilliant - thank you so much. A wonderful evening as I suspected. Super evening - musicians were great and Fleur's singing - lovely! Lovely to see beautiful Fleur sing again - stunning dress and shoes! Loved the two elves on the door!" G. E. Foster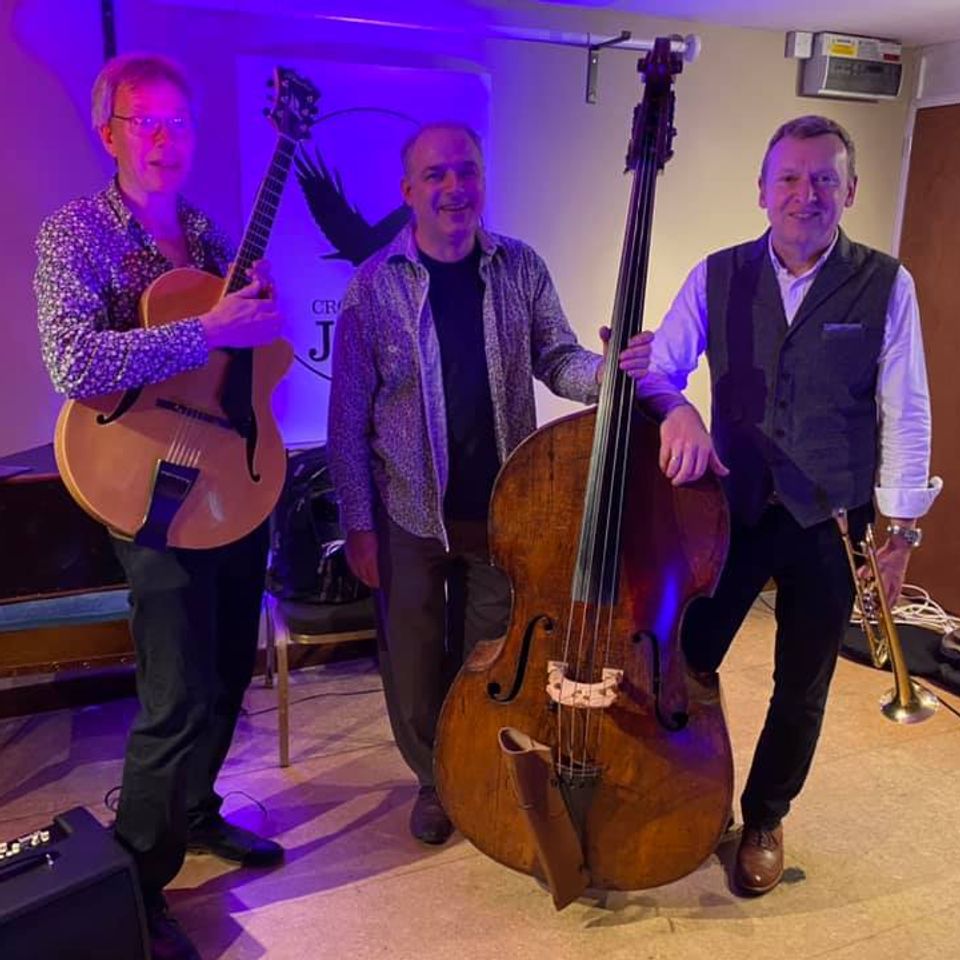 Stuart Henderson Jazz Trumpet Legends
June 2021
Unbelievable! It's a privilege to be able to listen to these guys. You just don't expect to see such amazing talent in a tiny village hall. What a fantastic night. Really brought the joy back to hear live music and brilliant musicians. Thanks so much.
Very good, amazing atmosphere. Great set list, really good range. Would come again and would recommend!
Thank you for a wonderful evening :-)
Although not jazz fans it was a most enjoyable evening. We will come again. Mike and Margaret.
Fabulous - more please!
Absolutely fab. More please. Cara and Martin
Fabulous! The sound was great. Excellent playing from all 3 + Fleur. We enjoyed all of the preamble, it was interesting.
Great night. Jazz funk, latin jazz. Keep it up!
Excellent performance. Great to see and hear music again. Looking forward to more live shows.
Great night! More please! 
Wonderful to have live music to watch again. Thank you so much. Thank you so much for arranging it and we look forward to coming to more. It would be lovely if this could be once a month. Great local venue. 
Excellent evening. Lovely to listen live music. 
What a great night of jazz. I certainly learned something about the jazz trumpeters. What a talented band. Thank you for all your work. 
Wonderful night! Many thanks.
Saturday 11 September: The Dee Gees
Saturday 12 June: Stuart Henderson's Jazz Trumpet Legends - SOLD OUT
Sat 12 June: Stuart Henderson's Jazz Trumpet Legends
Music from the greatest jazz trumpet players
Stuart Henderson: trumpet
Hugh Turner: guitar
Raph Mizraki: double bass
Fleur Stevenson: guest vocals
Stuart Henderson brings alive the music and stories of the 20th century's legendary jazz trumpet players, from the early beginnings in New Orleans through the heady days of swing, bebop, cool jazz, funk and fusion. For each trumpet legend, there is a story to tell; there are tragedies, trials and triumphs but most importantly all the great music they left behind. 

Stuart is joined by sensational double bass player and multi instrumentalist Raph Mizraki, along with virtuoso jazz guitarist Hugh Turner. There will also be a guest appearance from Fleur Stevenson singing some vocal duets with Stuart inspired by trumpeter Louis Armstrong and singer Ella Fitzgerald. 

Set to be special evening with this trio of dazzling and engaging musicians.