Crowmarsh Jazz
UPCOMING CONCERTS:
Please visit www.crowmarshjazz.co.uk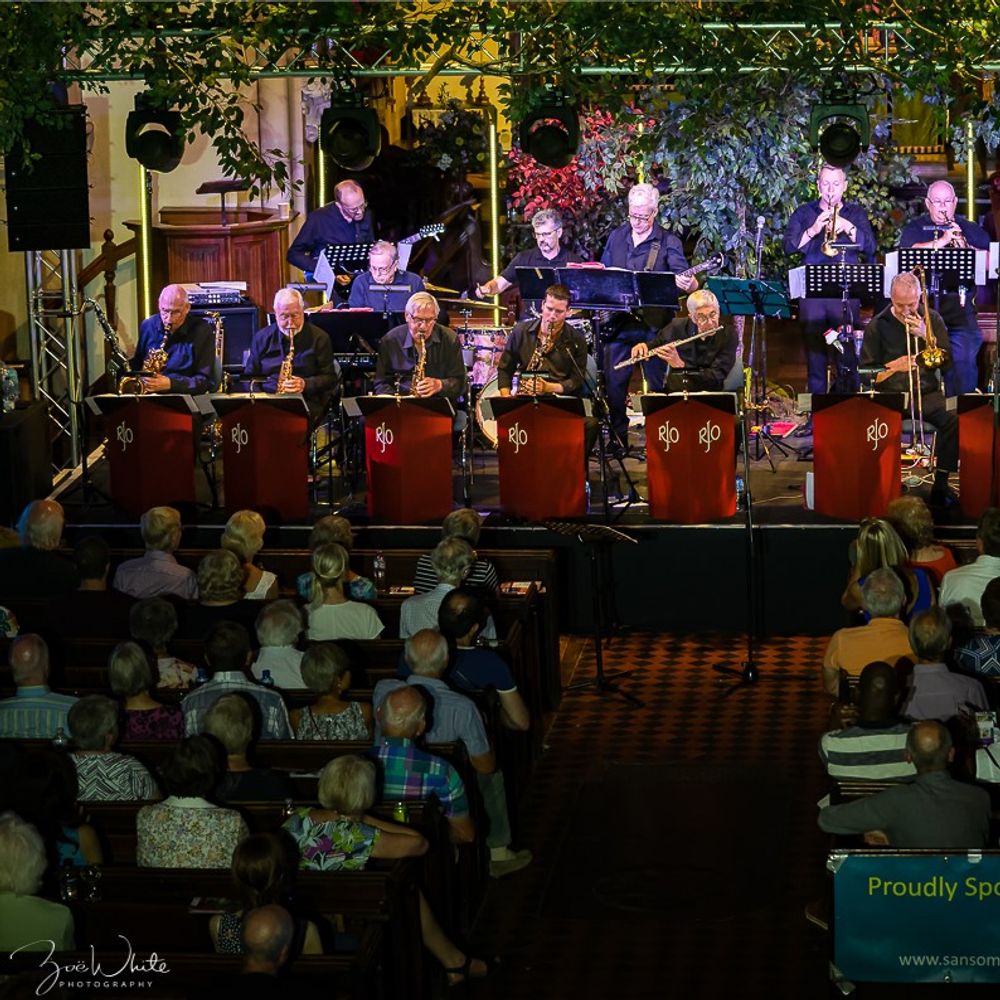 Saturday 10 December 2022: Remix Jazz Orchestra
17 PIECE BIG BAND SEASONAL SPECTACULAR
The Remix Jazz Orchestra is a hard swinging and exciting 17-piece big band that was formed in September 2010 and it is one of the South's premier big bands. The band contains some of the regions finest musicians and is directed by professional jazz trumpeter Stuart Henderson. Tonight the band will feature jazz vocalist Fleur Stevenson.
Since it's inception the band has gone from strength to strength playing to packed out audiences of loyal fans and big band aficionados at it's monthly concerts. All the band members are experienced musicians who enjoy working on a diverse range of big band music and the repertoire is more varied and challenging than many other big bands.
The Remix Jazz Orchestra often features nationally acclaimed jazz stars as special guests and in recent years these have included Derek Nash, Pete Long, Mark Nightingale, Tina May, Enrico Tomaso, Gordon Campbell and Simon Spillett.
The ethos is to never stand still and to always strive to keep the musicians (and the audience) on their toes! Concert programs include selections from the golden age of Swing through to more contemporary arrangers and composers. 
A sample of just some composers and arrangers that the band features are: Basie, Ellington, Kenton, Herman, Goodman, Nestico, Hefti, Heath, Dankworth, Francy Boland, Thad Jones, Dave Wolpe, Mark Taylor, Gordon Goodwin along with contemporary arrangements from Jonathan Lewis and Alex Brown. 
Doors: 6.45pm, show 7.30pm. Tickets £15
Please note this concert will be held at Cholsey Great Hall, not our usual venue of Crowmarsh Village Hall.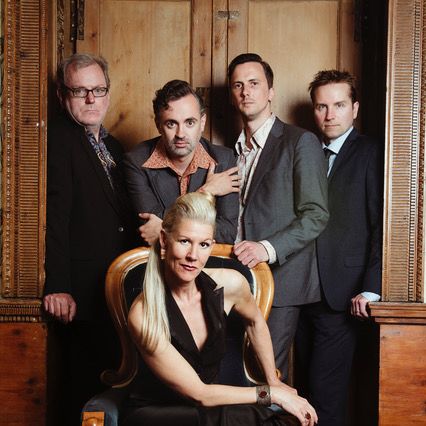 Saturday 29 October 2022: Moscow Drug Club - SOLD OUT
TRANSCENDENT TROUBADOURS OF GYPSY LATIN & SWING
This concert is now sold out - for ticket waiting list please contact Fleur: fleur@fleurstevensonjazz.co.uk 07795974223. Sorry for any inconvenience. 
Moscow Drug Club is a curious musical place where certain elements of 1930's Berlin Cabaret,  Hot Club de France, Nuevo Tango and Gypsy Campfire meet, have a few to drink and stagger arm in arm into the darkness of some eastern European cobbled street on a mission to find the bar where  Django Reinhardt and Tom Waits are having an after hours jam with the local Tziganes.  Combining their original material with songs by the likes of Jaques Brel, Leornard Cohen, Tom Waits and Eartha Kitt.  Moscow Drug Club provide an intoxicating and intimate musical experience.
Moscow Drug Club have played some great venues and festivals of note including WOMAD, National Theatre London, International Gypsy Guitar Festival, Edinburgh Jazz & Blues Festival, Marlborough Jazz Festival, Royal Albert Hall to name a few, and we can't wait to welcome them to Crowmarsh! 
Doors: 6.45pm, show 7.30pm. Tickets £15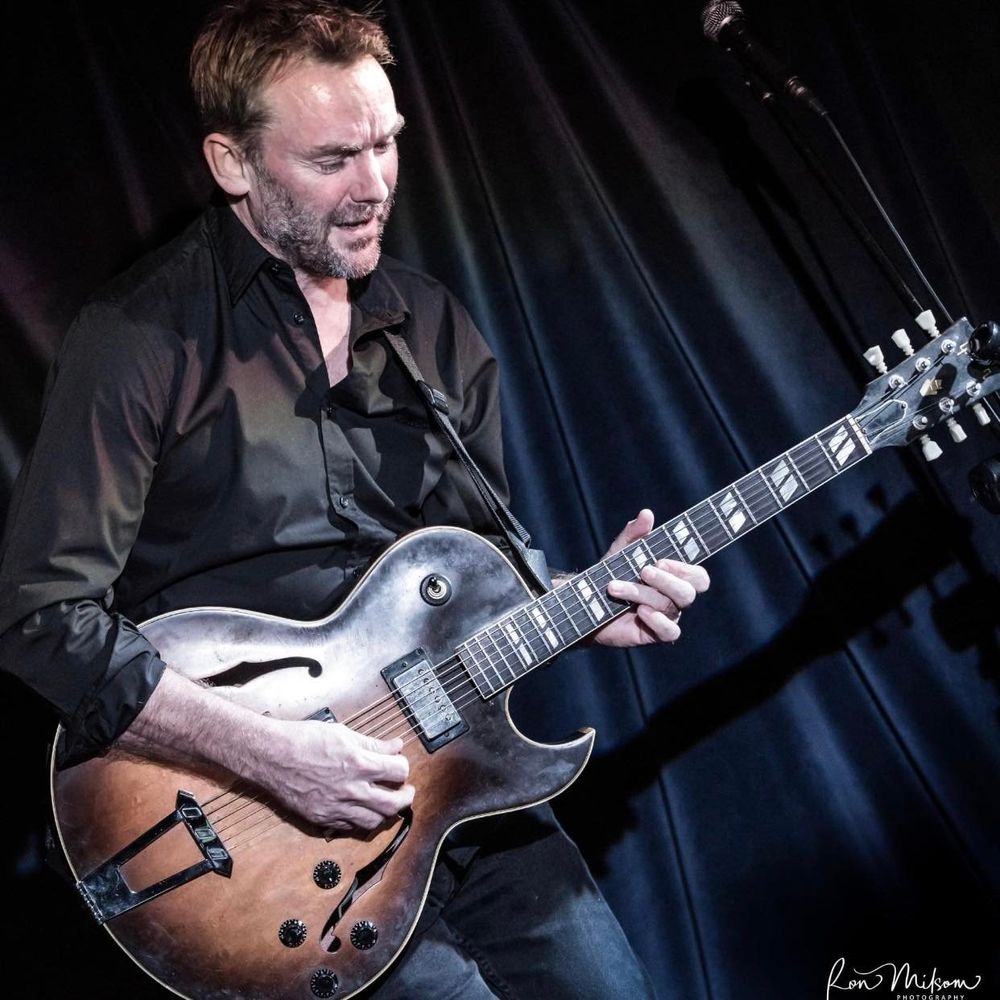 Saturday 24 September 2022: Hugh Turner Quintet, feat. Stuart Henderson and Anatoliy Vyacheslavov SOLD OUT
HARD SWINGING JAZZ, BLUES AND FUNK
This concert is now sold out - for ticket waiting list please contact Fleur: fleur@fleurstevensonjazz.co.uk 07795974223. Sorry for any inconvenience. 
Hugh Turner is a superbly exciting guitarist. His playing style is steeped in the blues and combined with the funkier side of jazz, creates a sonically exciting soundscape that fizzes with power, groove and stunning musicality. Hugh's music appeals to a wide range of audiences from jazz aficionados to lovers of raw, musical energy and his performances have been a huge success at jazz clubs and music venues throughout the UK for over two decades.
Hugh will present a varied programme of jazz, blues and funk with soulful tenor saxophone playing from Ukrainian superstar Anatoliy Vyacheslavov, spellbinding trumpet from Stuart Henderson, accompanied by a hard swinging and funky rhythm section comprising the excellent Raph Mizraki on acoustic bass and virtuosic drummer Steve Wyndam.
Doors: 6.45pm, show 7.30pm. Tickets £15
Saturday 11 June 2022: Liane Carroll Trio SOLD OUT
Sat 11 June 2022: Liane Carroll
Multi award winning Liane Carroll with her impeccable jazz trio
Hastings based Liane Carroll has been a pillar of the British jazz and soul scene for over thirty-five years, and has dedicated her career to creating a deep and abiding connection with audiences all over the world through her exceptional talent, versatility and ability to truly interpret a song.

Liane is an award-winning jazz singer/pianist described by Jamie Cullum as "one of the greatest singers we have in this country". Awards include 'Best British Vocalist' (BBC Jazz Awards), 'Best Female Jazz Vocalist' (Ronnie Scott's Awards) and 'Best Jazz Album of the Year' (Parliamentary Jazz Awards).
As a recording artist Liane has gained much critical acclaim. Her four most recent albums (Slow Down, Up and Down, Ballads, Seaside) all earned a four star review in The Guardian newspaper. Her latest release Seaside (Linn Records), homage to her life by the coast, is her third with Grammy nominated producer James McMillan of QuietMoney Studios and holds a coveted British Jazz Award for Best New CD (2015).
Liane will be joined on the bandstand by her incredible trio. We are very excited to bring this huge star to Crowmarsh Jazz; this will certainly be an evening to remember! 
"One of the most stylistically flexible pianists around, with a marvellous, slightly husky singing voice" The Observer
"A powerful, soul-inflected performer with an Ella Fitzgerald-like improv athleticism and an emotional frankness on ballads" The Guardian 
"Deeply soulful, wonderfully honest" The Times

"Utterly brilliant." Time Out
 
Saturday 7 May 2022: Ben Cummings and Amy Roberts Quartet SOLD OUT
Saturday 7 May 2022: Ben Cummings and Amy Roberts Quartet
A tribute to the Gerry Mulligan ans Chet Baker Quartet
One of the UK's finest trumpeters (and excellent vocalist) Ben Cummings joins multi-award-winning musician and rising star Amy Roberts (baritone saxophone) to present a captivating programme of music based upon the recordings of the incredible 1950's pianoless Gerry Mulligan and Chet Baker Quartet. Ben and Amy will be joined on the bandstand by virtuosic bass player Paul Jefferies and extraordinary drummer Charlie Stratford. An exciting linup infusing every performance with humour and driving energy.
Doors: 6.45pm, Show 7.30pm. Tickets £15
Saturday 9 April 2022: Jazz for Ukraine SOLD OUT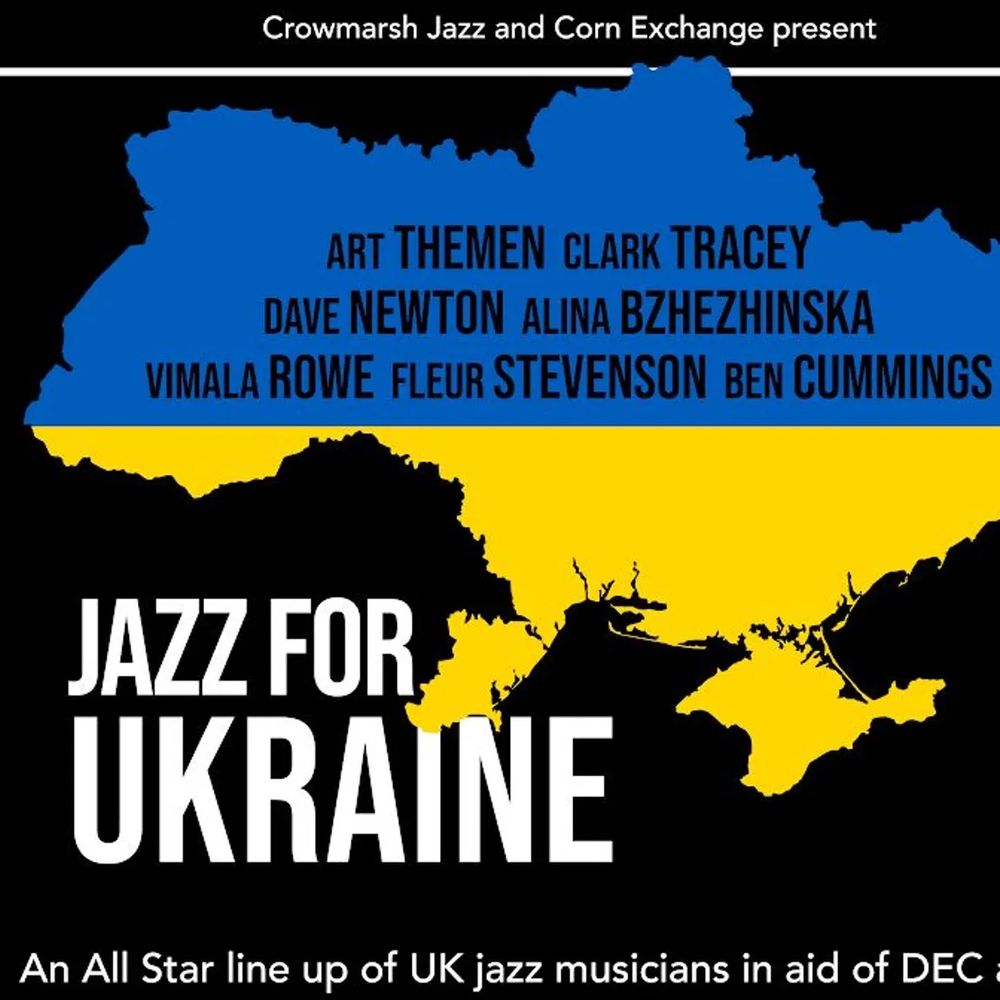 Saturday 9 April 2022: Jazz for Ukraine
AN ALL STAR LINE UP OF UK JAZZ MUSICIANS IN AID OF DEC UKRAINE APPEAL
Crowmarsh Jazz and the Corn Exchange Wallingford present an All-Star line up of UK jazz musicians in aid of DEC Emergency Appeal for Ukraine. Musicians include Art Themen, Clark Tracey, Dave Newton, as well as Ukraine jazz harpist Alina Bzhezhinska, vocals from Vimala Rowe and Fleur Stevenson, plus Ben Cummings (trumpet), Maff Potts (piano), Jez Cook(guitar), and Curtis Ruiz/Steve Kershaw (double bass). 

They will be performing at 7:30pm on Saturday 9 April. Tickets, available through the Corn Exchange Box Office, are £15 each although you can supplement that figure if you wish.

The Corn Exchange is putting this event on free of charge; all ticket revenue will go straight to DEC (Disasters Emergency Committee) which is the portal for the Ukraine Humanitarian appeal and represents fifteen leading charities who are all involved in supplying goods and services to those affected. 

Crowmarsh Jazz hopes to be living streaming the concert to reach some jazzfans in Kyiv, so if you cannot attend in person please do watch online and donate if you can.

Please come along, listen to some great music and lend your support. We can't do much but we can show some solidarity and raise some funds for Ukraine.

Tickets: £15
Venue: Wallingford Corn Exchange OX10 0EG | Location
Saturday 2 April: Music in Wallingford Town Square - 11am-3.30pm
Saturday 12 March: Ben Holder Band SOLD OUT
Saturday 11 December 2021: Fleur Stevenson and Art Themen - Christmas Special SOLD OUT
Saturday 11 September 2021: The Dee Gees SOLD OUT
Saturday 12 June 2021: Stuart Henderson's Jazz Trumpet Legends SOLD OUT
Sat 12 December 2020: Fleur Stevenson Quartet Christmas Special SOLD OUT