Crowmarsh Jazz
Saturday 12 March 2022: Moscow Drug Club
Saturday 7 May 2022: Ben Cummings and Amy Roberts Quartet
Saturday 11 June 2022: Liane Carroll
Saturday 11 December 2021: Fleur Stevenson and Art Themen - Christmas Special SOLD OUT
Sat 11 December: Fleur Stevenson and Art Themen - Christmas Special
Swinging standards and festival favourites
Art Themen: saxes 
Fleur Stevenson: vocals
Pete Billington: piano
Raph Mizraki: double bass
Simon Price: drums

A Christmas special show of swinging jazz standards and festive favourites presented by hugely acclaimed saxophonist Art Themen and charming songstress FleurStevenson. They'll be joined on stage by a sparkling quartet comprising multi- instrumentalist and pianist to the stars Pete Billington (piano and guitar), spectacular bassist (plus other surprise instruments!) Raph Mizraki andfabulous drummer Simon Price. It's set to be a tremendous evening of straight ahead (festive!) jazz at it's finest showcased in this lovley jazz club setting.
 
A major figure on the British jazz scene since the early 1960s, Art Themen's extraordinary virtuosity and highly individual voice make for a truly tantalising performance! Art has brought joy to thousands throughout the course of his astonishing career with the world-class quality of his playing and his personal warmth and generosity.
 
Watch Art Themen live at The North Wall Arts Centre here: https://youtu.be/bERyHRLN9vY

Fleur Stevenson's honeyed tone, offbeat sense of humour and naturally charismatic stage presence create an instant rapport with an audience and she has an unerring instinct for choosing the right material to showcase her talent. She has honed a unique style with her surprising yet stylish interpretations of jazz standards and her tender, heartfelt delivery of romantic ballads whilst giving more than a nod to the influences of the great jazz singers from whom she's drawn much of her musical inspiration.
  
Watch Fleur here: https://fleurstevensonjazz.co.uk/video
Audience feedback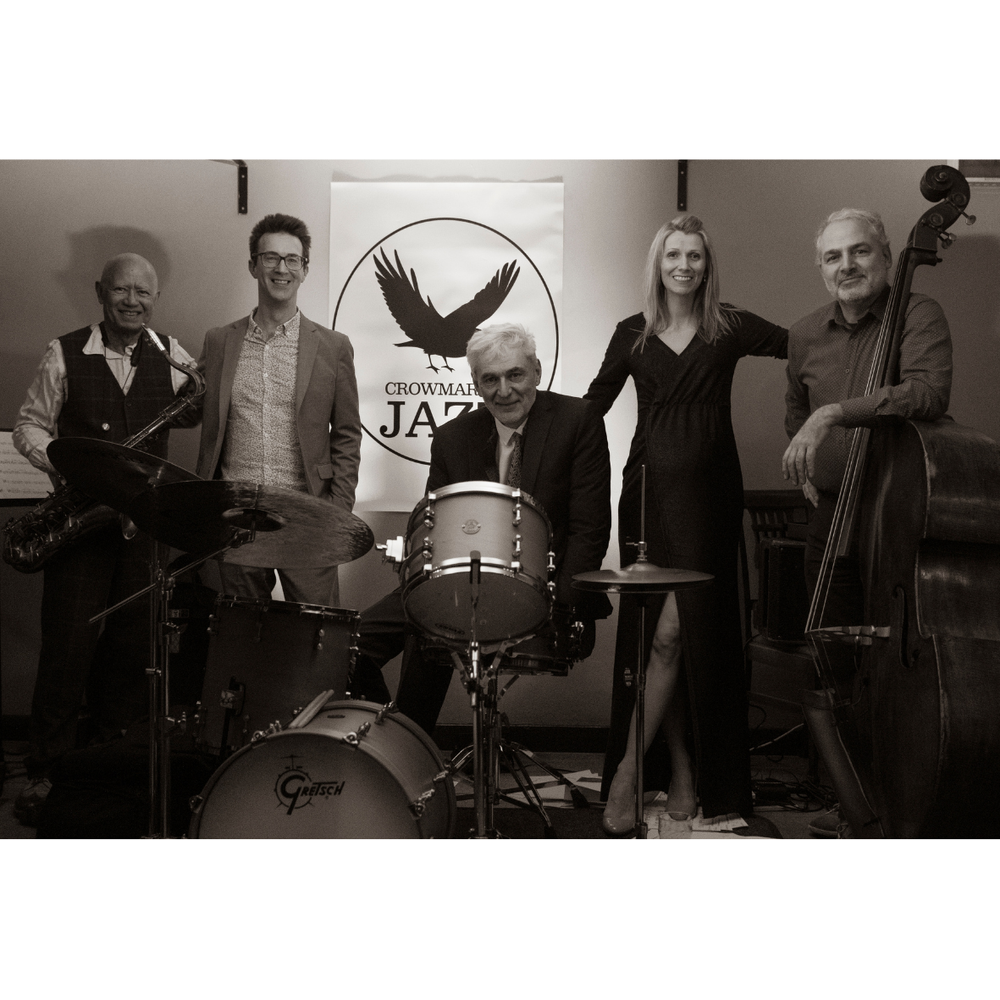 Art Themen and Fleur Stevenson Christmas Jazz Special
December 2021
"Wonderful night! Fabulous. Thank you." C.H.

"Thank you for a really fabulous evening, you've made my Christmas. All the musicians were top class!! Just brilliant. Well done! Fleur wonderful as ever, all the lovely songs so beautifully performed, you looked lovely in your dress. Merry Christmas to you all." 
Gerald Foster 

"MORE! MORE! MORE!"
Neil and Pam

"Beautiful evening! Fantastic band, what a treat. Fantastically hosted and presented by Fleur and Maff, so stylish and warm! Beautiful singing, Fleur. Enchanting sax, Art is so gracious. Thank you! Happy Christmas!!"

"WOW! WOW! WOW! WOW!"

"A wonderful evening. So enjoyed the music and singing. Happy happy happy!!! Thank you." Wendy§
Saturday 11 September 2021: The Dee Gees SOLD OUT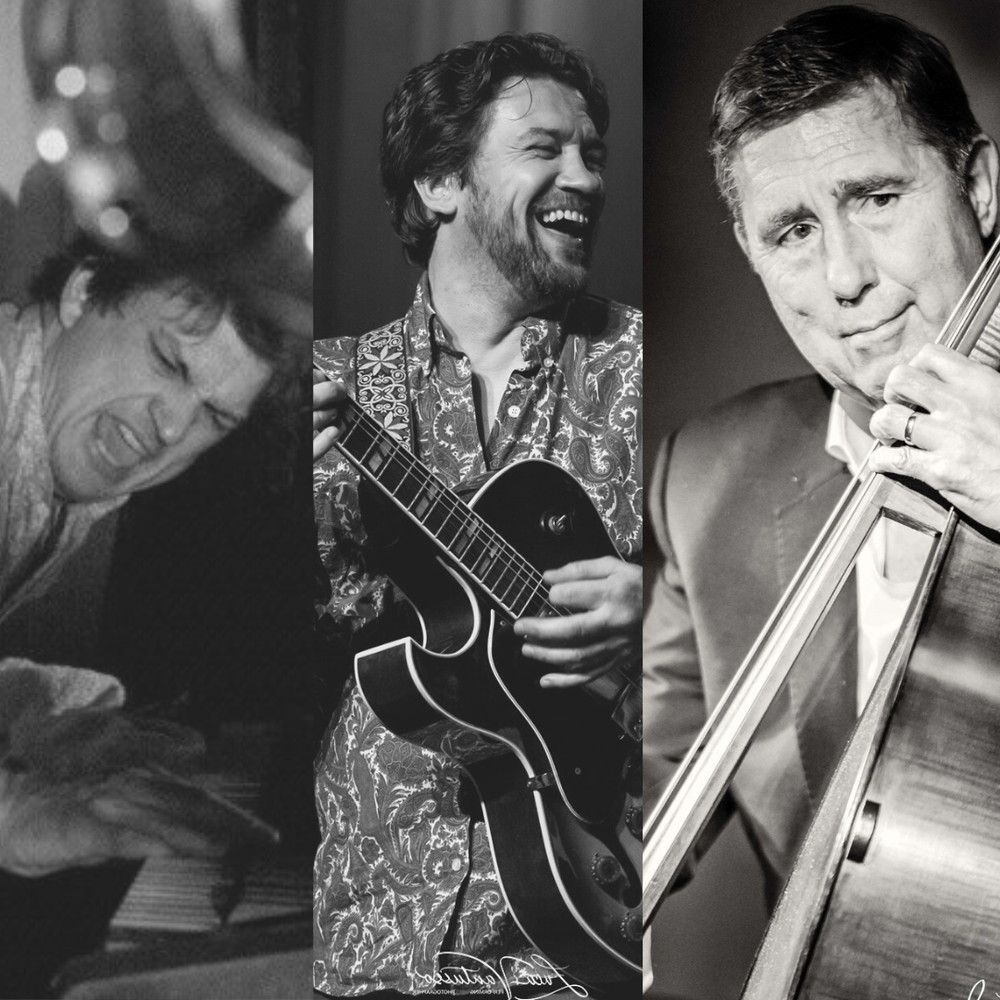 Sat 11 September: The Dee Gees
Bluesy swing meets the birth of bop
Denny Ilett: guitar & vocals
Maff Potts: piano
Paul Jefferies: double bass
Celebrated guitarist and vocalist Denny Ilett, sensational pianist Maff Potts and virtuosic bassist Paul Jefferies take to the bandstand to perform highlights from their recent album, featuring music that was popular between the swing/blues 40s era and the birth of the BeBop. This cross-over style celebrates melody and focusses on entertainment drawing inspiration from popular artists like Louis Armstrong, Dizzie Gillespie and Hoagy Carmichael. Expect a high energy, hugely entertaining performance with fun at it's core!
 
Audience feedback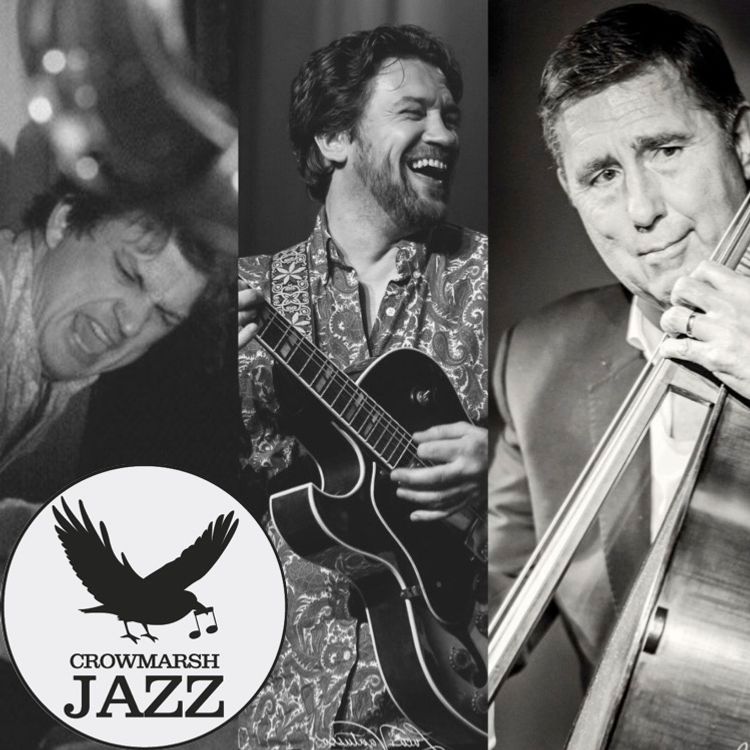 The Dee Gees
September 2021
"Absolutely fantastic!!!! Loved, it loved it, loved it!!!! <3"

"Great evening. Lovely ambiance. Good humour. Can't fault it! More please!"

"Thank you! For bringing us life, where there was none. Sunshine and joy. We want more, much more... please! Monthly."

"Very good group who certainly know their jazz and very accomplished on their instruments. Will look forward to coming to see them again. They really enjoy their music. Thank you for being jazz to Crowmarsh."

"I love the jazz music, just brilliant. Lovely also to hear Fleur singing, nice number. Well done!! Very nice evening, thank you. I'll look forward to the Christmas special."

"An absolutely fabulous evening - thank you! Such fun!"

"Great evening, excellent venue and lovely atmosphere! This is what we need! How can any three men be so talented!?"

"Dance space please. Simply fab music. Great to have the bar."

"Lovely night. Such a lovely trio."

"Fab!"

"Great! Change to monthly gigs!"
Saturday 12 June 2021: Stuart Henderson's Jazz Trumpet Legends SOLD OUT
Sat 12 December 2020: Fleur Stevenson Quartet Christmas Special SOLD OUT